We're on hand to help you get everything you need (and more) from your plant-based diet. By developing a range of quality natural protein powders and blends, we've made it even easier for you to nail vegan nutrition and enrich your everyday with the power of plants.
Whether you're reaching for specific fitness goals or just want to be sure you're filling up on the right fuel, we've got something for you. If you have specific dietary requirements, we have a range of different protein powders to choose from – including Soy, Pea, Hemp, Brown Rice and even the world's first clear protein. Just take a look…
Vegan Protein Blend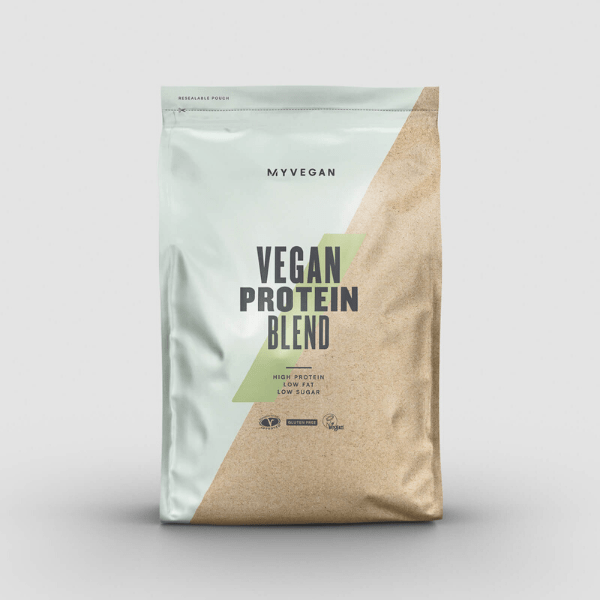 The Vegan Protein Blend is a seriously delicious way to hit your daily protein requirements. Smooth-mixing and available in indulgent flavours like Coffee & Walnut, it's a powder that provides 22g of plant-based protein per serving — at just 110 calories.
It's easy to mix up into a great-tasting shake by simply adding water or plant-based milk, or you could always get a little more creative and add a scoop to your baking or Sunday morning pancakes.
Soy Protein Isolate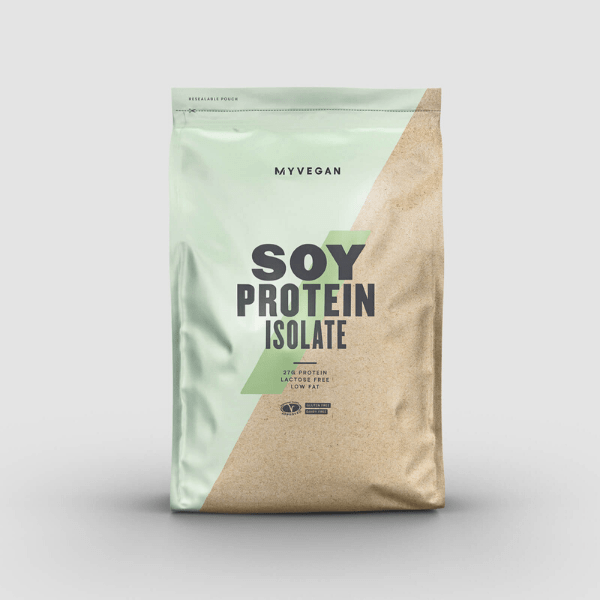 Looking for your fix of protein without any unnecessary extras? This one's for you. We've used an innovative process to provide a Soy Protein Isolate powder that has a massive 90% protein content, with only 0.2g of fat and zero sugar per serving.
Whatever your lifestyle, activity-level, or diet plan, nutritionals like that mean this is sure to fit in to your routine.
Pea Protein Isolate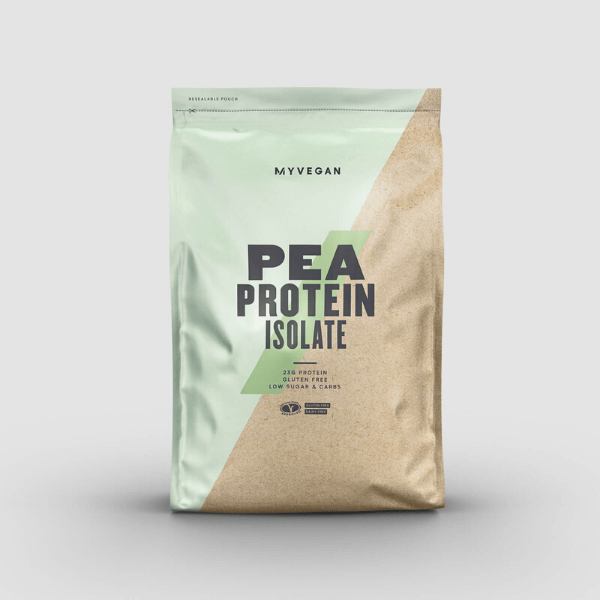 Using nothing but the power of peas, we've created an all-natural plant-based powder that is completely free from any artificial preservatives or flavourings. Each serving of Pea Protein Isolate delivers 21g of protein, whilst remaining low in sugar.
We've recently launched 3 new flavours – Chocolate, Coffee & Walnut, and Strawberry – which means it's easy for you to find a flavour that suits your taste-buds. Try a scoop with your morning oats, in your favourite smoothies, or in your next batch of brownies for a helpful boost of this all-important macronutrient.
Clear Vegan Protein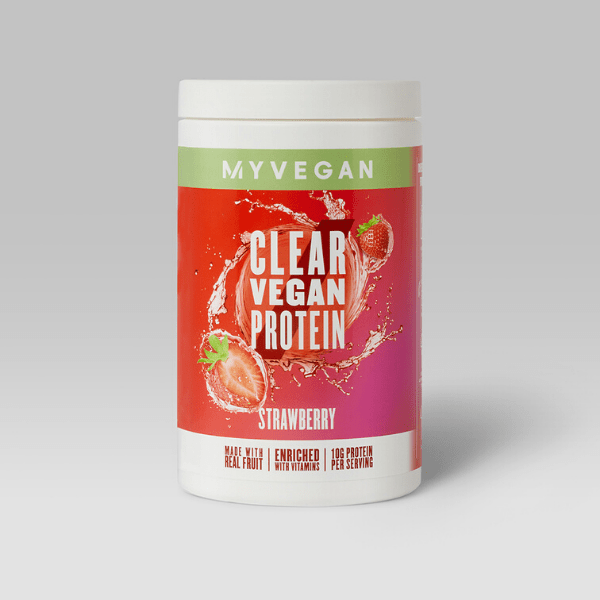 The Clear Vegan Protein is our most game-changing product to date. We have utilised innovative spray drying technology to harness the power of pea protein and reformulate it into a completely soluble, ready-to-mix powder that is clear – just like juice! This is a world first and offers a fantastic alternative to protein shakes when you prefer something light and refreshing, whilst still getting a boost of plant protein.
The Clear Vegan Protein is made from real fruit juice and has added B vitamins such as pantothenic acid which supports mental performance1, and vitamin B12 which helps to keep your immune system healthy.2 Choose from Lemon & Lime or Strawberry.
Find out more in our guide to Clear Vegan Protein.
Vegan Protein & Greens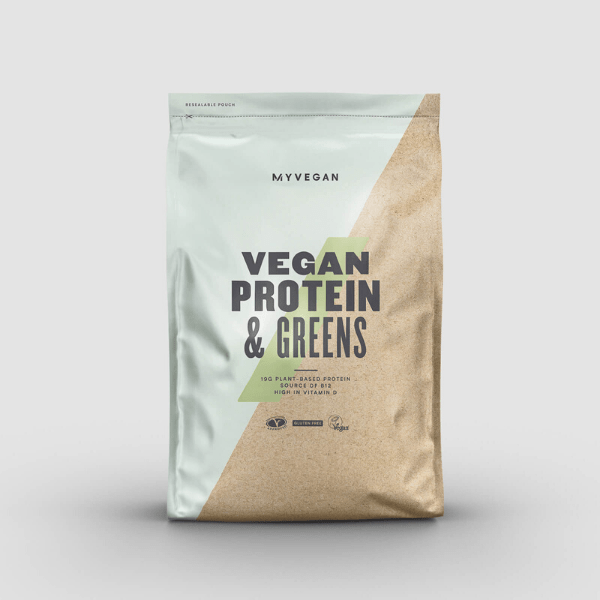 Now the Vegan Protein & Greens blend really packs a punch — in a good way, we promise. Not only does it deliver 19g of plant-based protein per serving, but it's loaded with the nutrients of 27 superfood extracts. Talk about convenience.
These include kale, acerola, spinach, chlorella and grape seed extract (just to name a few), helping you to stay topped up on vitamin C, iron and calcium, just by having a deliciously flavoured shake.
It's ideal to keep you feeling on top form, as getting your daily allowance of these important nutrients will support your immune system,3 metabolism,4 and can reduce tiredness.5
Hemp Protein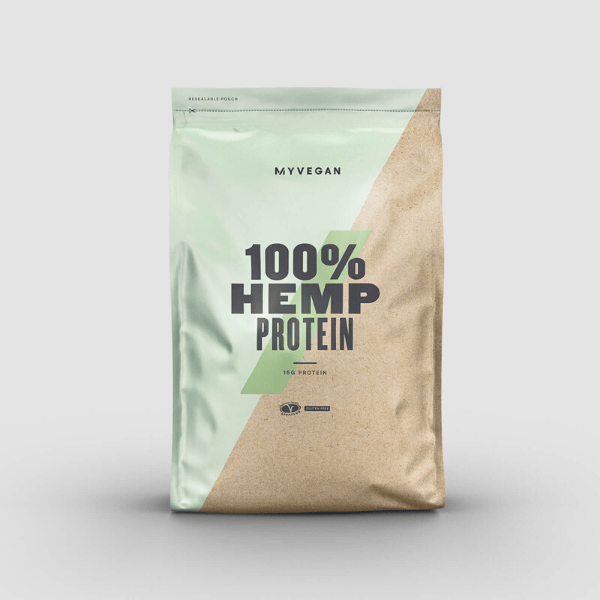 Hemp Protein is a fantastic protein choice if you are looking for an all-natural, plant-based source of protein. It contains all 21 amino acids making it a complete protein source, which is great for providing your muscle with the building blocks to build and repair new muscle.6
This Hemp Protein powder is also an excellent source of essential vitamins and minerals, including potassium, calcium, magnesium, chlorophyll, and iron, and even contains essential fatty acids and live enzymes – overall a great way to increase your nutrient intake.
Brown Rice Protein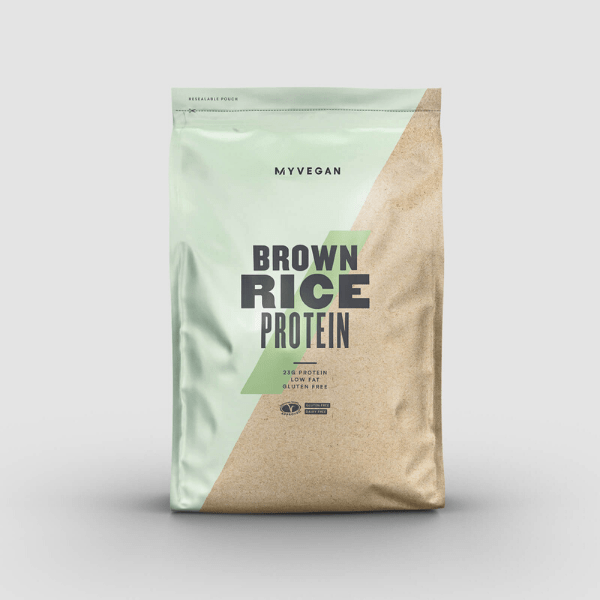 Our Brown Rice Protein is a quality protein source derived completely from wholegrain rice. Each serving contains over 24g of protein and only 0.3g of sugar.
Another benefit of the Brown Rice Protein powder is that it's hypo-allergenic meaning it is perfect for those wanting to avoid allergens such as wheat, gluten, and soy. Add a scoop to your smoothie, shakes, and bakes for a convenient and efficient dose of nutritious protein.
Whole Fuel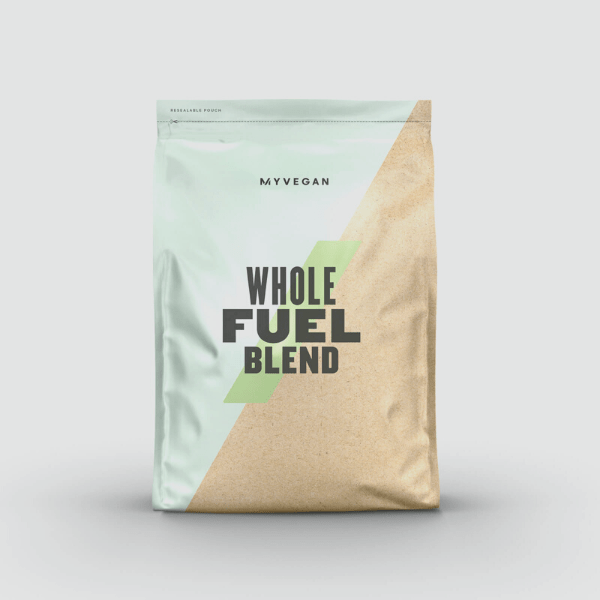 Whole Fuel is a nutritionally complete blend that contains the optimal ration of protein, carbohydrates, fats, vitamins and minerals. Not to be confused with most protein blends, the Whole Fuel is more of a balanced nutritional blend rather than pure protein.
This plant-powered powder is an extremely convenient way to stay fuelled whilst following a busy schedule, as it can be used as a substitute to meals instead of risking unnecessary snacking or unhealthy ready meals. With approximately 50 servings in each 5kg bag, you can dramatically reduce your food and packaging waste by substituting a standard meal with Whole Fuel.
Find our more about this amazing product in our guide to the Whole Fuel Blend.
Vegan Gainer Blend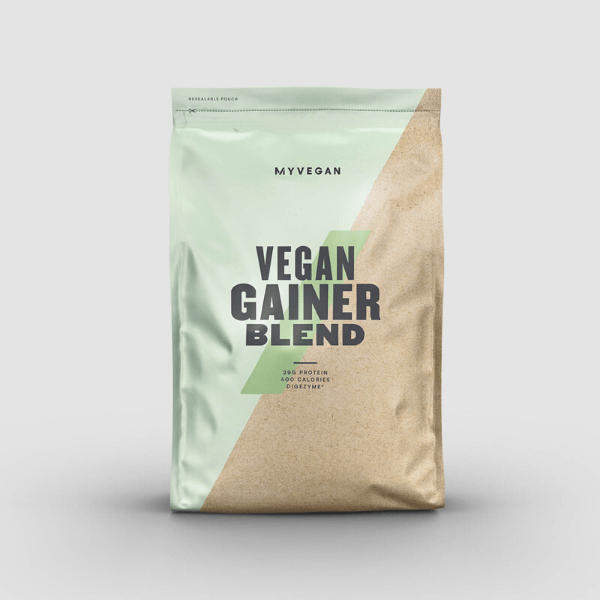 If you're looking to increase mass — or just need a helping hand reaching your daily calorie targets —this hard-hitting Vegan Gainer Blend is here to make things simple. Packed with 29g of protein and stacked with 39g of carbs from a unique mix of organic flours, each serving weighs in at an impressive 400 calories. Forget endless meal prep — this is how you cut right to the chase.
Low in sugar and coming in tempting flavours like Banana Cream and Vanilla Raspberry, it's a delicious addition to your routine.
BCAA Sustain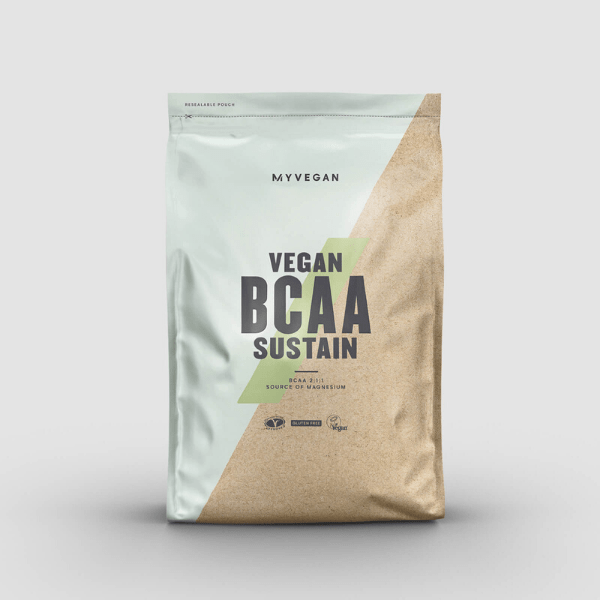 Another one to help you achieve more from your workouts, BCAA Sustain is the number one choice for keeping hydrated. A source of all three essential amino acids — leucine, isoleucine, and valine — it can help to decrease muscle fatigue,9 speeding along your recovery after exercise.
It's also contains the essential electrolytes sodium and magnesium, which help to restore electrolyte balance, support muscle function, and reduce tiredness.10 As electrolytes are lost through sweat, it's especially important that you replenish these after exercise too.
Simply mix this fruity powder with water for a refreshing drink to sip on throughout your session.
Vegan Recovery Blend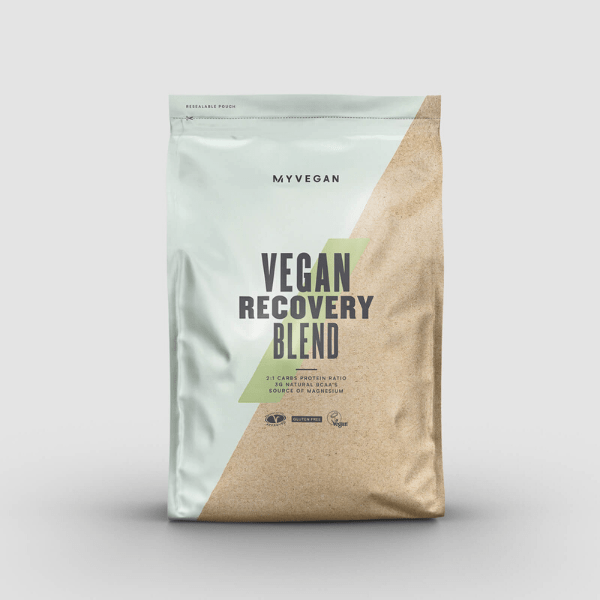 Last, but definitely not least, our Vegan Recovery Blend. If you want to help your body out after pushing it to its limits during training, then this should be your go-to post-workout shake.
Delivering an ideal ratio of plant-based protein and a combination of both complex and simple carbohydrates, it's engineered to spur on muscle recovery11 and growth,12 while preventing muscle fatigue.13
It's also a source of all the essential amino acids, along with natural extracts such as curcumin which can help to control inflammation in the body,14 and black pepper which vitalises the nervous system.15
You could say it's the perfect finish.
Take Home Message
Support your body with any of these powders and blends and you could be feeling a real difference in no time — whether it's just in terms of general wellbeing, or a specific training goal, there's something here to fast-track your progress.