Recipe by @bites.by.bean
---
This World Environment Day, it's more important than ever to think about your diet from a sustainable angle. Sure, there are the top lists that profess eating local, organic, in season, etc., but there really is so much more to it. We have to sustain our bodies, our wallets, economies, and the environment. In reality, there's no perfect food that's 100% sustainable. But, from what we've learned, there seems to be choices that stand above others and can be incorporated into the daily ritual of many – for example, this no waste super green smoothie!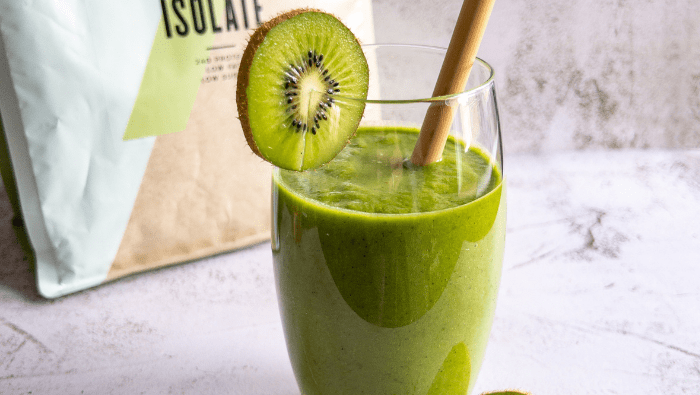 This recipe is a super-simple and delicious way to use up any leftover fruit and veggies before they go to waste. Simply chuck the ingredients in whole (no need to peel or core), blend and sip away on your no waste glass of goodness.
No Waste Super Green Smoothie
Ingredients
150ml plant milk
1-2 handfuls spinach/kale
1 whole kiwi – skin and all – no waste
Chopped cauliflower floret or a banana
1 scoop Vanilla Soy Protein Isolate
Ice if desired
Method
Just blend all the ingredients and enjoy in the sunshine!