This recipe created by Maria (@mimismacros) is a super quick and easy way to satisfy your sweet-tooth, while increasing your protein intake! All that's needed is mixture of Vegan Pre-Workout Powder, our new Clear Soy Protein Powder, agar agar powder – and you're good to go!
Once combined and heated together with water, this mix of ingredients can be poured into a mould and set in the fridge so you can take them out and enjoy whenever you fancy one, whether that's pre or post-workout.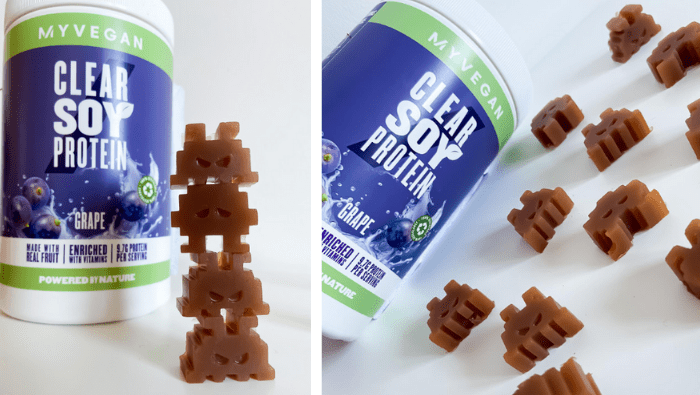 With this recipe being so simple, why not whip up a batch to see you throughout the week? It's definitely a winner when you're in need of something sour, sweet and fruity! 
Sour Grape & Apple Gummies Recipe
Ingredients
 Method
Combine all ingredients into a small saucepan and bring to a boil (about 5 mins)

 

Remove from the heat and let the mixture cook for 10mins 

 

Pour the mix into your mould and set in the fridge for 20mins to harden