This year, we at Myvegan are celebrating one of the most important dates in the year – World Environment Day. From Monday 15th June, we'll be joining millions of others around the world in helping to raise awareness on this year's theme and encourage you to make your own positive action, one small bite at a time.
With a week dedicated to celebrating our environment, we want you to take part by sharing your tips and commitments for a more sustainable future – make sure to tag us @myvegan and with the hashtags #OneBiteAtATime and #Myvegan
Follow our Socials @myvegan on Instagram and Facebook so you don't miss out on some special World Environment Day content, exclusive guest takeovers, recipes and more.
But first, let's find out what makes this day so special and what the focus is for 2020's theme. At the end of this article, you can find some tips for how to make a difference and even some apps that could help you along the way.
What is World Environment Day?
World Environment Day falls on the 5th June every year and is the United Nations official day for encouraging worldwide awareness and protection of our environment. Since the first celebration was held in 1974, the day has grown to be the largest global platform for environmental public outreach, celebrated by millions of people worldwide.
Each year, a different theme is selected and a different country acts as host. This year, World Environment Day is being hosted by Colombia in partnership with Germany and the theme is "Time For Nature" with a focus on biodiversity. As one of the world's "megadiverse" countries with approximately 10% of the planet's biodiversity, it seems appropriate that Colombia hosts this year's important theme.1 Colombia is a perfect snapshot of the diversity our amazing planet is home to – it has the Andean mountain range, mangrove swamps of the coasts, savanna grasslands, parts of the Amazon rainforest and the humid Chocó region, and the desert scrub of La Gujira. That's pretty diverse!

What is Biodiversity?
First, let's understand exactly what biodiversity is.
Biodiversity is the complex variety of all life on Earth and how it interacts. Biodiversity includes all differences found in nature, from the variety of genes, individual species (including us), right through to the different environments found across the planet.
All of these individual differences have been shaped across billions of years of evolution and come together to form the foundation that supports all life on land and below water. One way to image it is as a giant "web" of life – if individual threads are damaged or removed, the complex web unravels, and the system cannot be maintained. In other words, without biodiversity, we wouldn't exist.
For us members of the human species, nature provides us with clean air, fertile soil, clear water, food variety, medicine, disease protection, lifestyles, and stabilises our entire climate. Of all the plants grown for us to eat, 75% of them are pollinated by animals.2
What's even more incredible is we have only identified about 1.7 million species of an estimated 8 million. That's a lot of knowledge we still have to discover.2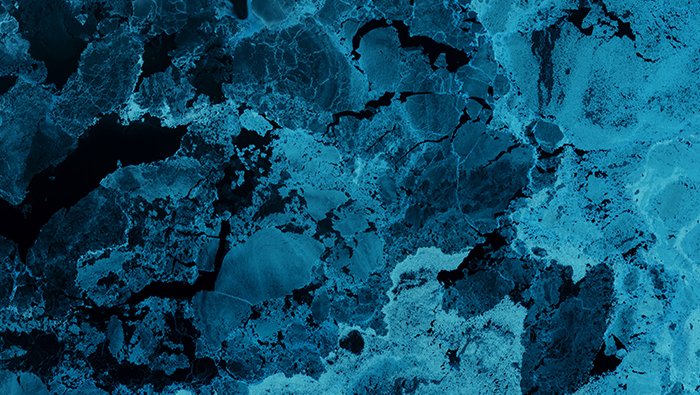 Time #ForNature
The focus on biodiversity for this year's theme comes at a critical time period where these unique ecosystems and the species that rely on them are at risk of being lost. According to scientists such as Professor Gerardo Ceballos of the national University of Mexico, we have entered the sixth mass extinction with species disappearing at over 100 times the natural rate.3 The next 10 to 50 years of action (or inaction) will define the future of humanity.
World Environment Day 2020 is the opportunity to take a step back and look at the wonders of nature, everything it provides, and reflect on how we impact it.
This year's theme aims to do 2 main things:
encourage us to learn about how all living things on Earth are connected in the web of life
encourage us to act #ForNature
It's time to wake up. To take notice. To raise our voices.
It's time to build back better for People and Planet. – UN Environment Programme
Threats to Biodiversity
It's time for nature to not be taken for granted or viewed as simply a pot of resources. The quantity of these resources is quickly being used up faster than it can be replenished, and as these resources get used up, their quality also diminishes. For example, when rainforests are affected by fires and logging, it causes changes to the conditions of the environment which then prevent it from functioning properly and it naturally degrades – even if some of the trees and plants remain.
Not only that, but on the rare occasion when the land is replanted, the variety of species is drastically reduced and it can take decades before it returns to the level of biodiversity it had before.
In 2020 alone, deforestation has increased 55% in the first 4 months as people illegally take advantage of the coronavirus pandemic. This is on top of an already 11-year high for deforestation, illegal mining, land clearances and wildfires.4 Once too much of the Amazon rainforest is destroyed or damaged, it reaches a "point of no return" where the changes in biodiversity mean the whole ecosystem changes – the dry season will lengthen, temperatures increase, and the rainforest adjusts to become more like a dry savannah.4 We lose one of the world's most important regulators of global carbon and water cycles.
The relationship between humans and nature is seen across all types of ecosystem; forests, oceans, coral reefs, savannas, rivers and many others.
 "There is no better time to come together for the planet than now. Climate action and biodiversity conservation are two sides of the same coin. We need to develop policies that stop the extinction of plant and animal species." – Jochen Flasbarth, Germany's State Secretary for the Environment
It's not just rainforests that are being impacted. Human activities have disrupted three quarters of the worlds land surface which is the leading factor in climate change and reduces space for wildlife. Oceans are significantly impacted by activities such as overfishing, pollution and plastic accumulation.3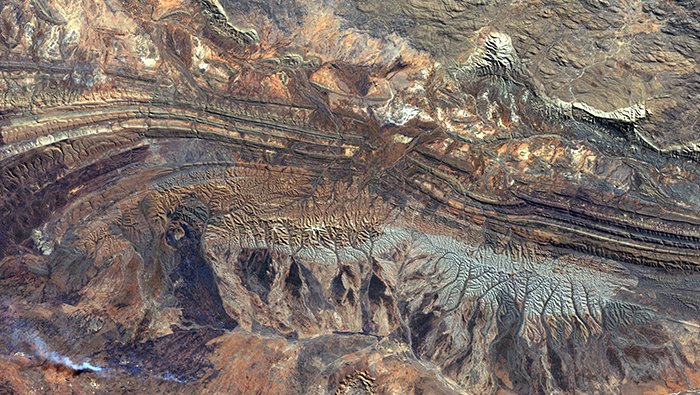 How to make a difference
It's easy to get overwhelmed by the scale of environmental issues. Especially when we are looking at biodiversity which covers the tiniest of organisms right through to the entire climate of our planet. However, if there is one comforting fact you can take away from all this complexity, is that if the smallest individual changes can disrupt the entire system of biodiversity, then we at an individual level have the potential to make a positive difference. Every action we do is one step in a movement that can shape the entire future of our existence.
So how can you help?
1. Get inspired
There are many ways to get inspired by nature besides watching every David Attenborough documentary on Netflix (although definitely still do this!). The best way is, of course, to get outside and experience nature yourself – even if it's as far as your garden or a local park.
Follow social media accounts and bloggers who are inspiring positive change and be vocal in return. This year's campaign is using the hashtag #ForNature. If you share your experiences of trying new things such as a new vegan snack or a method of making a bird feeder, other people are likely to feel inspired and do the same.
2. Get informed
Thankfully, there are lots of great resources online that make it easier to learn about biodiversity and the current issues facing it. Most importantly, there are also places to help you act and make a positive difference, even if they are only small lifestyle adjustments or commitments.
There are many great books backed up by science such as 'The Uninhabitable Earth: Life After Warming' by David Wallace-Wells or, if you prefer to watch than read, there are some powerful documentaries worth watching such as 'Chasing Coral', 'Cowspiracy' and 'Virunga' to name a few.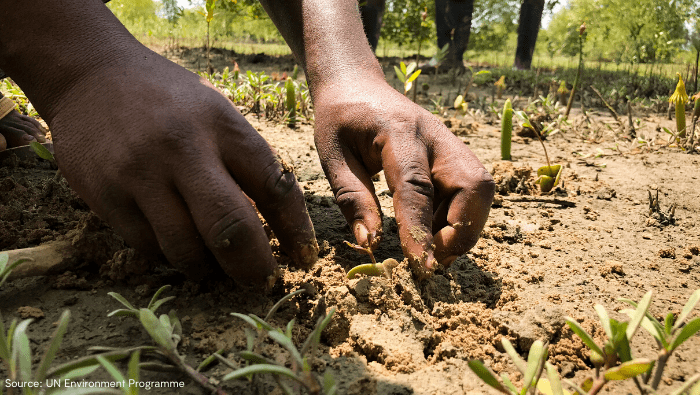 You can even begin by downloading some great apps to help you connect with nature and get involved.
9 apps to download this World Environment Day
Candide – basically like Instagram but for plants and flowers.
iNaturalist – one of the world's most popular nature apps and helps you identify plants and animals.
AllTrails – 100,000 trails around the world making it easy to get out and explore the outdoors.
Bikemap – The world's biggest bike route collection. Ditch the car and find your perfect cycling route.
iRecord – get involved with biological recording in UK and contribute to scientific research and conservation.
Nature Finder – let's you explore over 2,000 Wildlife Trust nature reserves
Happy Cow – find and rate vegan restaurants and food stores nearby
Ecosia – search engine which runs on renewable energy and invests in conservation
Giving Nature A Home – the RSPB offers quizzes, fact-files and activities to help get connected with nature
3. Get acting
You might be thinking "but what can I do?" or "I'm hardly going to make a difference" but this couldn't be further from the truth! We have seen the power that collective individualism can have – the power of all the separate little actions of many people coming together to form one big impactful action. Global movements begin with individual actions and all add up to make a genuine, significant difference. For example, if everyone in the world participated in meat-free Monday, we would reduce the same amount of harmful gas emissions as 240 million cars every year!
Make sure to check out our social channels and blog where we will be sharing more useful info and some inspiring tips. You can also find lots of great information including quizzes and guidance for students or businesses on the official World Environment Day website.