It's rare to meet anyone these days who doesn't describe their lifestyle as 'busy.' It's almost as rare as meeting someone who doesn't want to follow a healthy diet.
Although it can be more difficult to prioritise healthy eating when life gets hectic, it's certainly not impossible. It's worth taking a little time, wherever you can find it, to plan ahead and do some preparation to keep your nutrition game strong when you need it the most.
These 6 tips for healthy eating will ensure your busy lifestyle is a healthy lifestyle.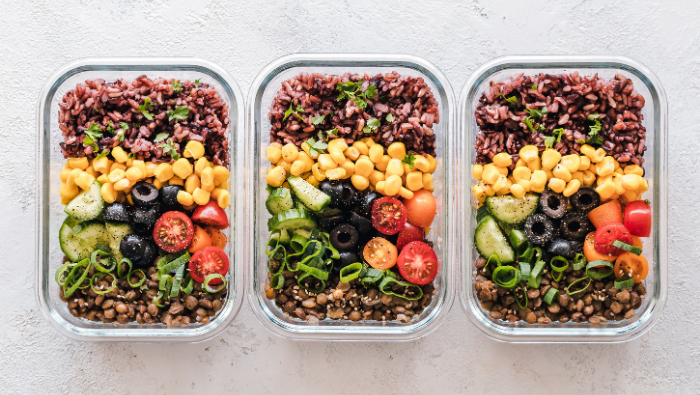 1. Plan ahead & be prepared
Let's be real – spending a couple of hours on meal prep each week is much less time consuming than waiting in drive-thru's or driving around in search for some vaguely healthy fast food. More importantly, meal prep ensures you eat the foods you know are best for you, in addition to saving a lot of money in the long run. 
Making a plan of the meals you want to eat each week will drastically reduce the time you spend feeling overwhelmed in supermarket isles, and you'll avoid the hassle of trying to figure out what to eat when you're already hungry and in a hurry.
Simply making extra food at dinner time is an easy way to have a healthy lunch packed and ready to go for the next day. Why not check out our tasty vegan recipes or 'Minus the Meat' Meal Kits?